A felling trainer that can make a slope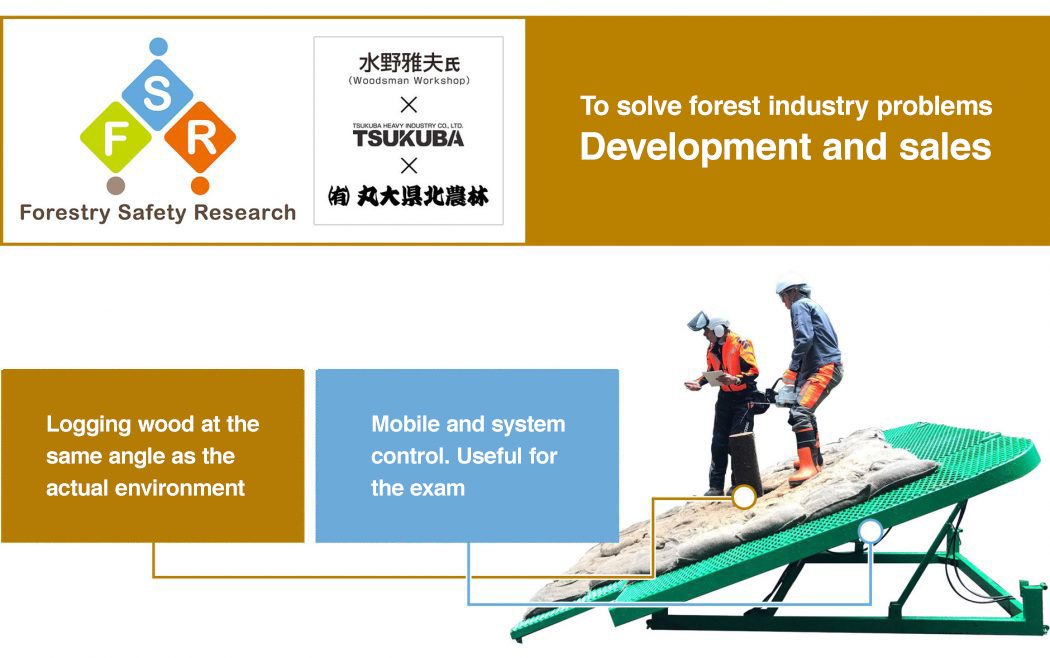 "Felling Trainer MTW-01" is the world's first (patent pending) felling practice machine where not only mounds but also standing trees can be inclined at any angle in any direction. Various "tilts" such as "slope", "centre of tree", "balance of body" etc. are factors that disturb the accuracy of felling. People make "illusions" by "inclination". The illusion is an inseparable challenge from field work.
In order to raise the felling accuracy of the beginner
It is useful to do dozens of exercises to understand the illusion. However, it is difficult to have many standing trees suitable for beginner's instruction in the field, and it is not easy to thoroughly conduct repetitive exercises. This is how the felling practice machine can be utilized. With the Felling Trainer MTW-01, you can easily and safely repeat training under any conditions.
Forest industry issues
The number of personnel newly engaged in forestry tends to decrease year by year. There are many injuries and fatal accidents in logging operations, which has caused an increase of workers leaving the job.
The conventional demerit training
Most of the training is to learn how to handle a chainsaw in an environment without slope. This makes it difficult to acquire a sense of levelness on slopes and ensure safety. Also, even if the wood can be sloped during training, it is difficult. As we can not simulate the direction to kill felled trees as well as other notable points, only minimal skills can be learned.
Technological improvement of required newcomers
When cutting trees, it is important to acquire solid techniques and knowledge before actually going to the site to prevent injury. Even when learning how to use tools in advance problems can occur. Chain saw training on flat ground is insufficient. The inside of a mountain or forest actually have steep slopes and require work under various conditions. It is hard to simulate these on a flat surface. Even if you are a veteran, there are many people who make incorrect fellings.
Therefore, the felling training machine "Felling Trainer MTW-01" is effective. Since the base and the slope of the wood can be freely changed, the slope close to the actual site can be reproduced. Slopes help you learn and practice techniques at the field level, such as how to handle chainsaws and the direction in which trees are knocked down.
Control slope according to the actual field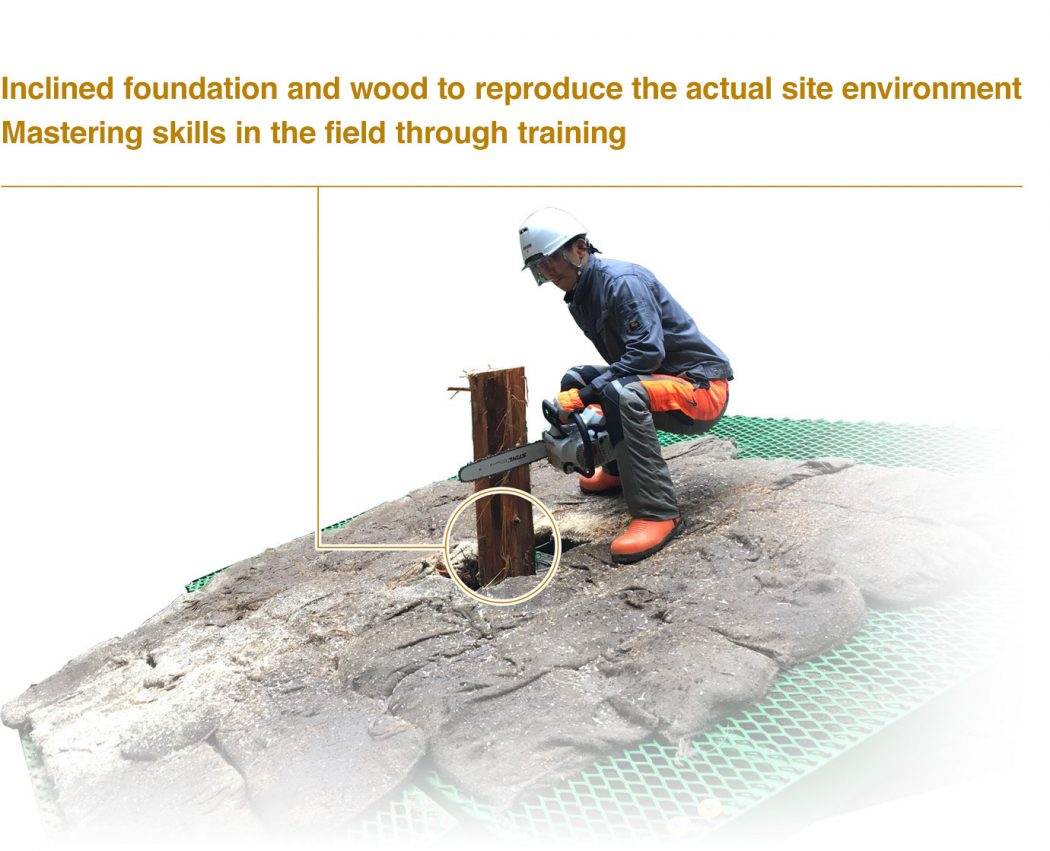 Special feature of felling training machine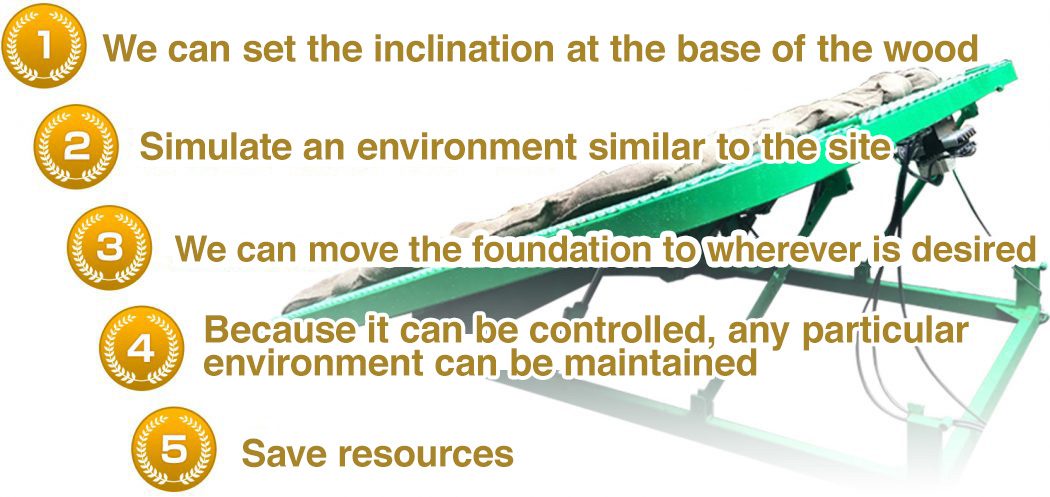 Product Specifications
| | |
| --- | --- |
| product name | Felling Trainer MTW-01 |
| Mound inclination | 0°〜 about 25°(8 stages) |
| Installable log diameter | 10cm 〜 35cm |
| Installable log weight | about 500kg |
Mound inclines and reproduces the slope
Logs can tilt in all directions and reproduce eccentric trees
Stable kicking is possible by laying sandbags
It is movable with 4t car with crane
In order to support newcomers to the forestry industry and eliminate unfortunate accidents, let's incorporate the foundation of felling into training. Let's strive to develop stronger resources in the industry.
Practice gallery
On September 29, (Friday), we conducted training using the felling training machine at the Iwate Forestry Technology Center.